Coloring Book Zone's Mission
Coloring Books Designed With You In Mind
Coloring Book Zone is dedicated to giving people a place to find high-quality, hand-curated coloring books (no blurry pixelated designs here) and custom coloring books specially designed for different people:
- People dealing with grief and loss
- Patients facing significant health challenges
- People suffering from anxiety and depression
- Elderly and homebound people
We publish many custom designed coloring books, and also offer top quality coloring books and accessories from other publishers. If you don't find what you are looking for, please let us know. We're happy to help!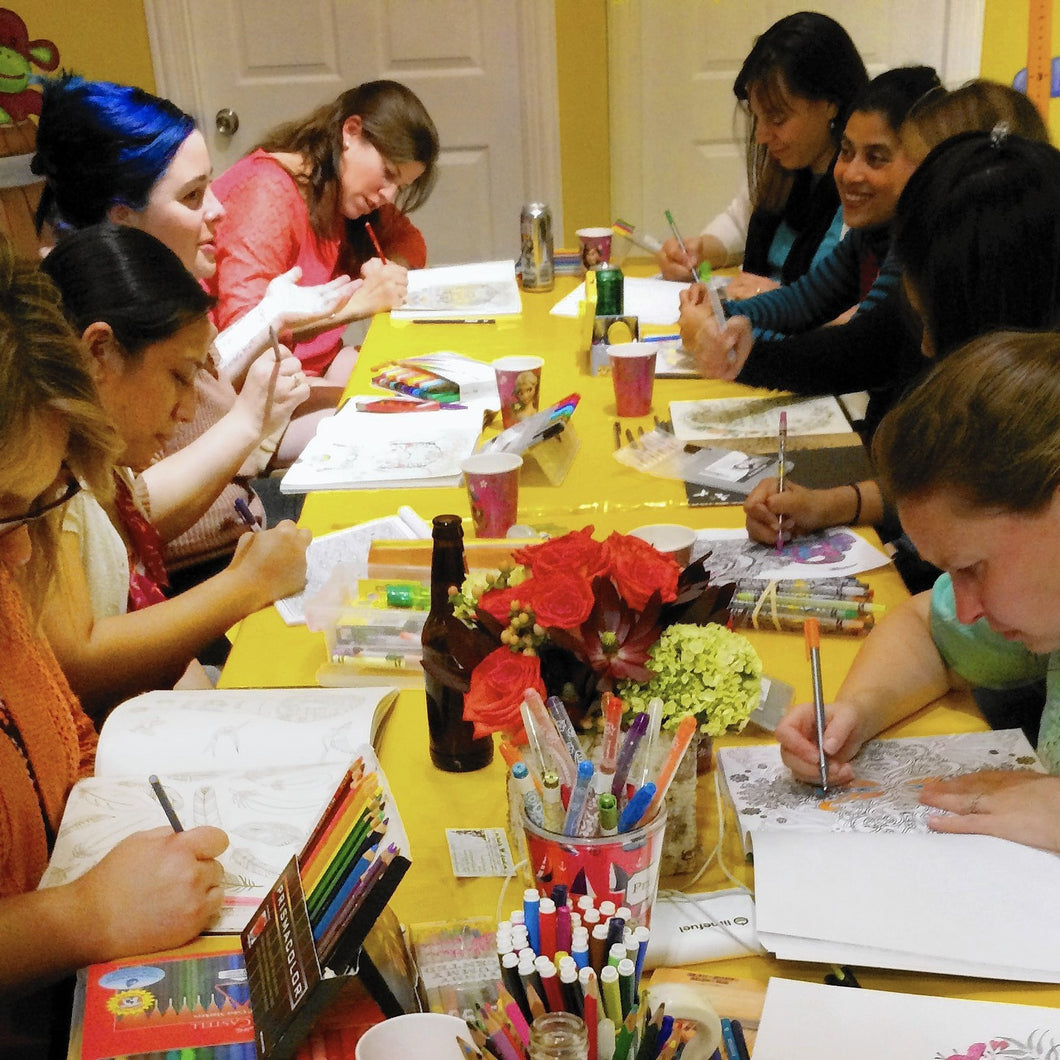 Testimonials
Received my first book yesterday, and immediately ordered another. I am 70 yrs old, your beautiful books are the Cadillac of adult color books.....thank you for a terrific product!

Betty N. on Facebook
With COVID I have been experience anxiety (lost quite a few family members and had a scare myself). I have learned how to find peace in imperfection and release the super woman cape. This season has been a very hard season for most of us and this book really helps to put things into perspective and break away from COVID anxiety.

Candace
Hi, I love your coloring books, they are gorgeous!

Tammi M. J. on Facebook
I love this book. I use it for managing my own anxiety and stress as well as working with my clients to help manage their own anxiety. It helps you stay grounded and in the present moment.

Natalie J. on Amazon
I LOVE these coloring books! They are gorgeous and so fun to color with, either with gel markers or colored pencils. Beautiful product!

Diane D
Using Coloring To Help With Anxiety
Coloring can help you get in touch with your creativity and imagination, while also providing structure to calm your mind.
Because it is enjoyable, it can be therapeutic without forcing you into an unfamiliar situation that may only bring anxiety.
This makes coloring perfect for if you are feeling stressed, anxious or overwhelmed in your normal life.
Learn To Treat anxiety through coloring
Many VARIETIES of Coloring Books
Dedicated To Mary - Co-Founder of Coloring Book Zome
The Real Life Wonder Woman
Mary Huffman was a mother, wife, entrepreneur, recognized business leader, inspiration to all she met. She passed away from ALS in 2018. Her husband Ted and children Anna & Jonny continue to run Coloring Book Zone in her memory. She was a remarkable human being.
She was a Russian major at UCLA, later got her MBA from Stanford, and worked as a management consultant for McKinsey in London. Mary & Ted returned to the US to start their family in 1999.
In 2017, Mary was diagnosed with ALS, and her philosophy was always, "I'm going to Stephen Hawking the crap out of this," which she did obviously. On her website she left behind (as was her selfless habit) tips on life, surviving ALS, and even getting kids into college.